Posted by Marcel Key on 30th Oct 2015
LifeProof FRE Case suits iPad Air - is the most thinnest and lightest waterproof iPad Air case ever made, LifeProof FRE shields your tablet from everyday uses without bulky. With full screen protection and complete access to each button, control and port, LifeProof FRE combine the best of both needed: protections and functionality. This thin, smooth case stays consistent with iPad Air thin profile and precision lines while LifeProof's Sound Enhancement System channels sound through the case again into the speaker ports for maximum acoustic output and clarity. LifeProof's CrystalClear anti-reflective optical-glass lens guarantees distortion-free photography. Made using propelled materials and procedures for ideal protection, durability and style.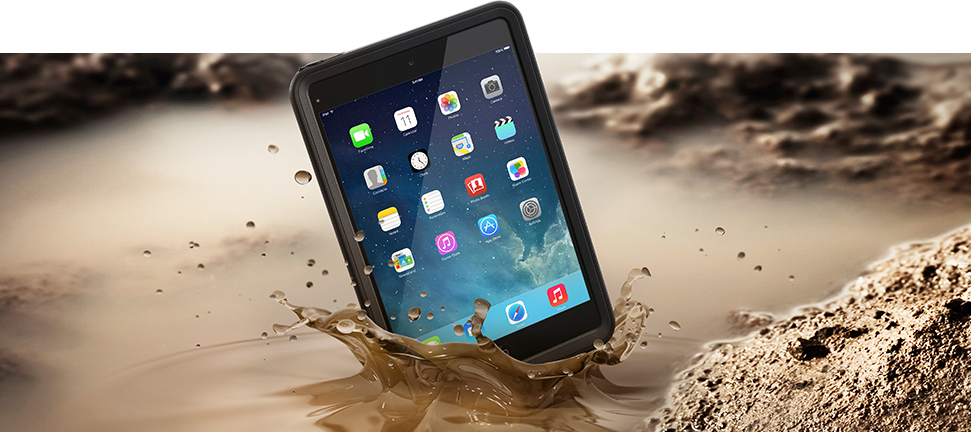 You will love it when you get this case. Use it at the shoreline at the pool or beach, wherever you go nearby the water. Because this is one of the incredible quality and truly robust. All controls work flawlessly. Accessible with either dark or white and dim borders, FRE is a two-piece case that snaps around the front and back of the iPad Air, offering all out security. It is made of a combination of rubber and plastics, including a large clear window on the back, and a permanent screen protector with a dimple corresponding to the Home Button. Once your installation finished — a relatively simple process of snapping the pieces together, ensuring they're connected all the way around — the tablet is ready for whatever you throw at it, including trips underwater.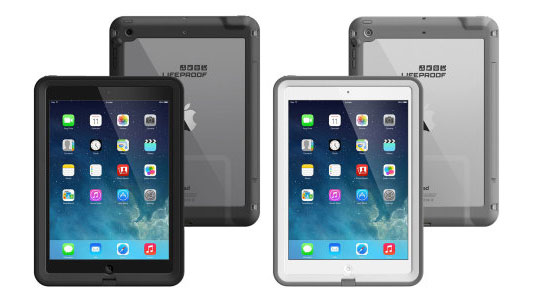 Most people's like this product because of its fit incredible, not very thick, great quality case, simple to attached, worked perfectly underwater, not as bulky as everyone thought it would be so that was a pleasant surprise, all in all a great product, impeccable, waterproof.
What makes the iPad Air is that it outer case is more slender and lighter. The just downside is its an exceptionally delicate, one drop and broken screen. This case is pricey yet it's worthy with quality and waterproof.
If you wanna prove this item really waterproof at all, you have to do water test before you put the iPad in to make sure that the seal works properly, the package comes with a cloth to clean you device before you put it in the case.
If you regularly find yourself using your iPad Air in the rain or snow, on the beach, or in the hot tub, then buy the LifeProof FRE and keep your Air protected at all times. The case is remarkably well-built, easy to install and remove, and is probably the thinnest waterproof case on the market to date.
Get it and you will love it.
Click here to see another LifeProof product for iPad Air